CANNES, France — Over the course of 11 intense, glorious, exhausting days at the 75th annual Cannes Film Festival, I watched all 21 movies that played in the event's prestigious main competition. So did the international jury, which on Saturday night handed the Palme d'Or, the festival's top prize, to Ruben Östlund's unruly class satire "Triangle of Sadness." It's not the choice I would have made, but that's the glory and the madness of festival prizes, which are always tough to predict (partly because the juries change every year) and sometimes even tougher to agree with.
Here is my extremely subjective rundown of what won and what should've won. In making my own choices, I've tried to adhere to the general rules governing Cannes juries, who, with few exceptions, are advised to spread the wealth and not give any film more than one prize.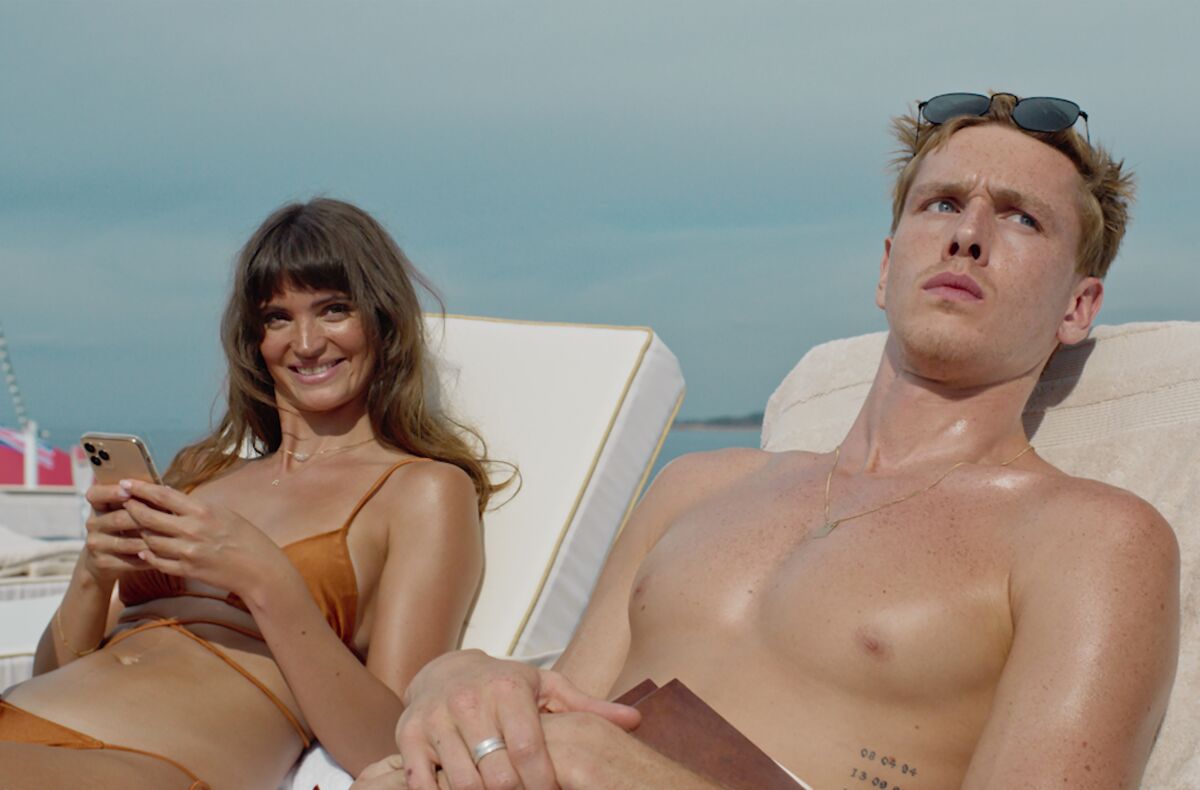 Palme d'Or
What won: "Triangle of Sadness"
The Swedish director Ruben Östlund nabbed his first Palme d'Or for 2017's "The Square"; now, he joins the elite ranks of two-time Palme winners including Francis Ford Coppola, Michael Haneke and the Dardenne brothers (see below). His "Triangle of Sadness," is a long, windy, beautifully composed, scabrously funny takedown of Western capitalist excess in its many forms: billionaires, war profiteers, fashion models, social-media influencers and other targets of sometimes eye-roll-inducing obviousness. But if this eat-the-rich satire isn't nearly as nuanced or economical as, say, 2019's Palme-winning "Parasite," Östlund nonetheless pulls set pieces of such explosive comic intensity as to make subtlety look (briefly) overrated. He's also made a movie that plays best with a big audience, as you'll hopefully get to experience when Neon releases it in theaters.
What should've won: "Crimes of the Future"
I don't mind admitting the sentimental favoritism of this pick: David Cronenberg's first movie in eight years presented a rare chance to honor an all-time great filmmaker and frequent Cannes entrant who has somehow never won the festival's highest honor. ("Crash" was robbed!) None of which would matter if "Crimes of the Future" weren't such a delirious return to form. Like one of the tumorous organs that Léa Seydoux keeps removing from Viggo Mortensen's abdominal cavity, this genre-melding freakout — a story about sex and surgery, art and celebrity, flesh and metal, grim ends and new beginnings — just keeps growing and growing on me. It's a movie of great formal elegance, mordant wit, pleasurably heady ideas and unexpected tenderness: For all its blood and viscera, "Crimes of the Future's" biggest organ just might be its heart. (You can watch it when Neon releases it in theaters Friday.)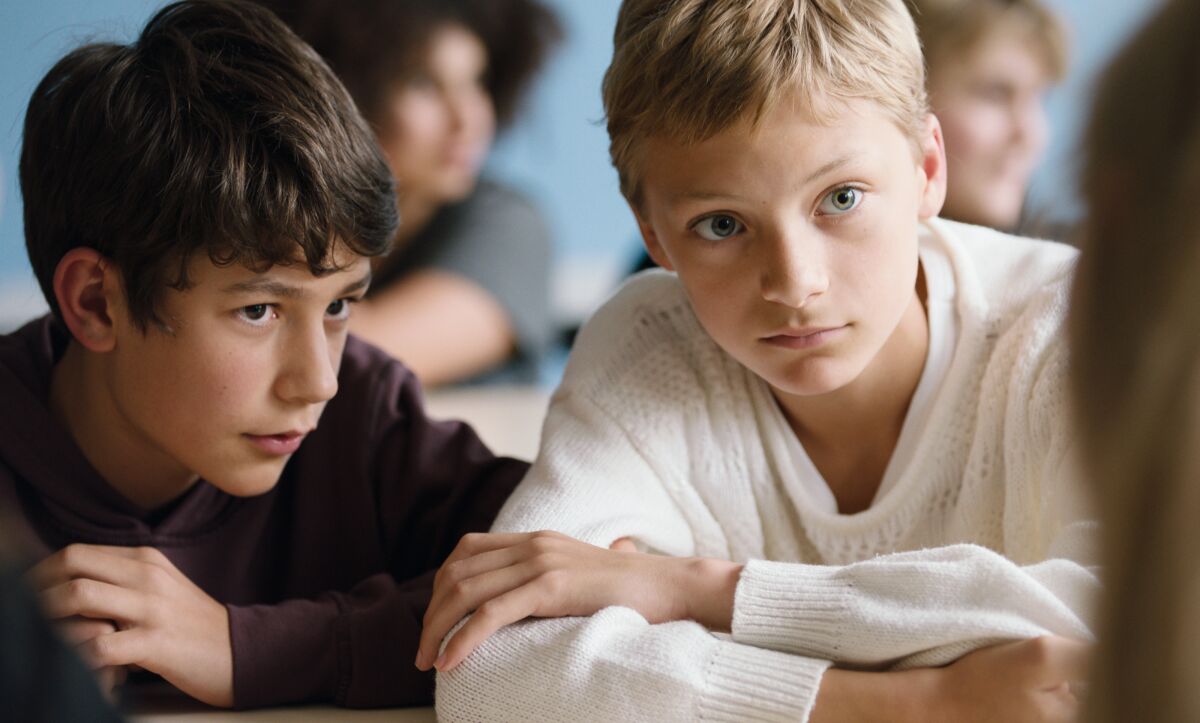 Grand Prix
What won: "Close" and "Stars at Noon" (tie)
Quite the study in contrasts here: one of the festival's best-received entries and one of its most derided. The former was "Close," Lukas Dhont's artful tearjerker about a warm friendship between two young boys who fall victim, in different ways, to society's homophobic, hyper-masculine norms. Premiered to much acclaim and many sniffles near the end of the festival, the movie (which A24 acquired for release) left me in misty-eyed admiration, if also suspicious of certain narrative choices that seem less restrained than evasive. Still, there's no denying Dhont's command of his craft or his extraordinary skill with actors.
Far worse received was "Stars at Noon," a fascinating misfire from the brilliant Claire Denis, whose work ("Beau Travail," "White Material," too many others) means so much to me that I couldn't help but thrill to the sight of her taking the stage. Starring a fully committed Margaret Qualley and a stiff Joe Alwyn as two outsiders caught up in the tumult of Nicaraguan political unrest, this present-day-set adaptation of Denis Johnson's novel has frenzied sex and humid atmospherics to burn (plus a typically sensual score by Tindersticks), but the overriding sense of futility doesn't belong to the characters alone. A24 will be releasing the movie in U.S. theaters.
What should've won: "R.M.N."
The great Romanian director Cristian Mungiu ("Beyond the Hills," "Graduation") has been a consistent Cannes prize winner — until this year, when his "R.M.N." left the festival empty-handed. That's a shame, as it strikes me as Mungiu's strongest work since his 2007 Palme winner, "4 Months, 3 Weeks and 2 Days." Set in a frosty Transylvanian village with its already transparent racism laid hideously bare by the arrival of Sri Lankan migrant workers, the movie morphs, with slow-building tension and extraordinary camerawork, into a panoramic indictment of small-town sin that feels as broadly recognizable in its implications as it is specific in its particulars. IFC Films acquired the movie shortly before its Cannes premiere.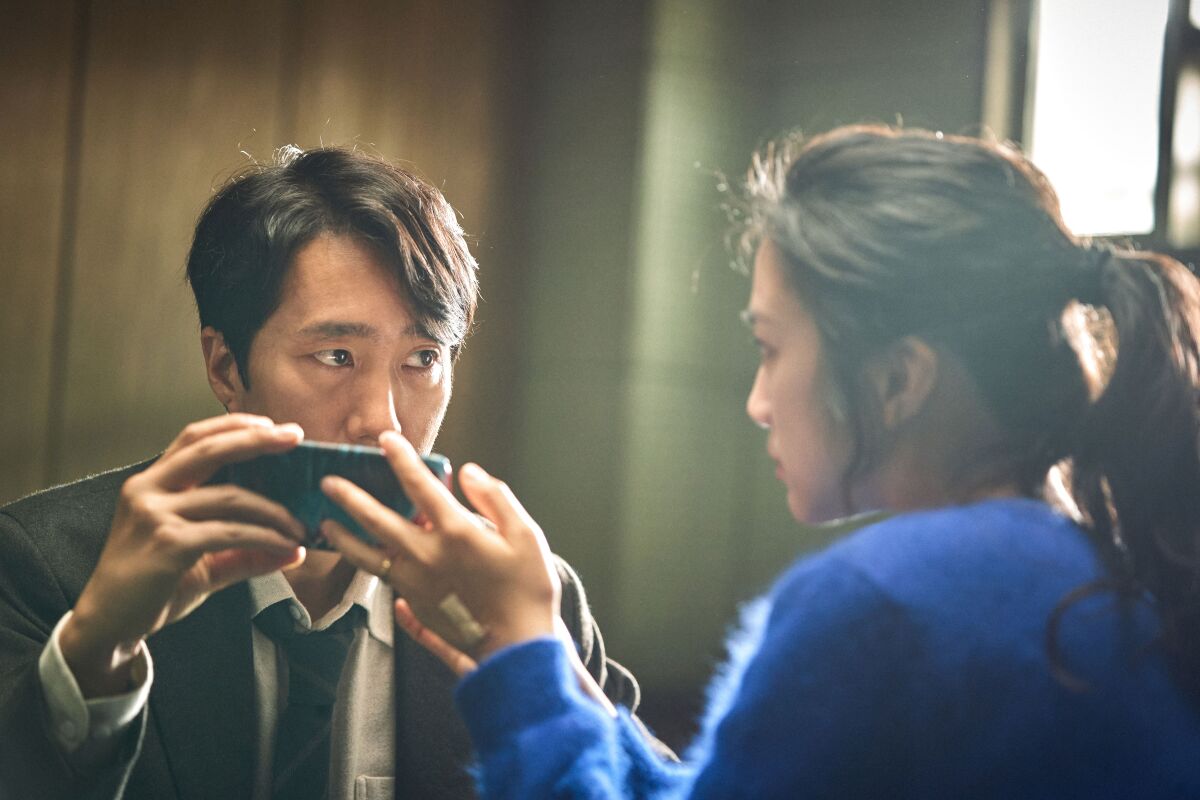 Director
Who won — and should've won: Park Chan-wook, "Decision to Leave"
The single most deserved win of the year: Park has always been a superb stylist, but again and again in the sneakily romantic detective noir "Decision to Leave," he shows a palpable, infectious delight in the still-untapped storytelling possibilities of a visual medium. You know a filmmaker is flexing his craft to the max when he uses an open-air seafood market to find an ingenious and appropriate new definition for the term "fish-eye lens." And he's as good with actors as ever, drawing expert performances from Park Hae-il as a drifting detective and especially Tang Wei as the most slippery yet sympathetic of femmes fatales. ("Decision to Leave" will be distributed by Mubi.)
Jury Prize
What won — and should've won: "The Eight Mountains" and "EO" (tie). I also have zero argument with this choice, aptly split between two of the strongest and most vibrantly shot pictures in the competition. "The Eight Mountains," from the Belgian filmmakers Charlotte Vandermeersch and Felix van Groeningen, is a gorgeous, tender, high-altitude study of male friendship (a recurring theme of this year's competition, also evident in "Close," James Gray's "Armageddon Time" and Mario Martone's "Nostalgia"). "EO," from the veteran Polish director Jerzy Skolimowski, was one of the competition's great surprises; following the life of a donkey from one brutal human-made episode to the next, it pays homage to Robert Bresson's masterpiece "Au Hasard Balthazar" but finds rich textures and insights all its own.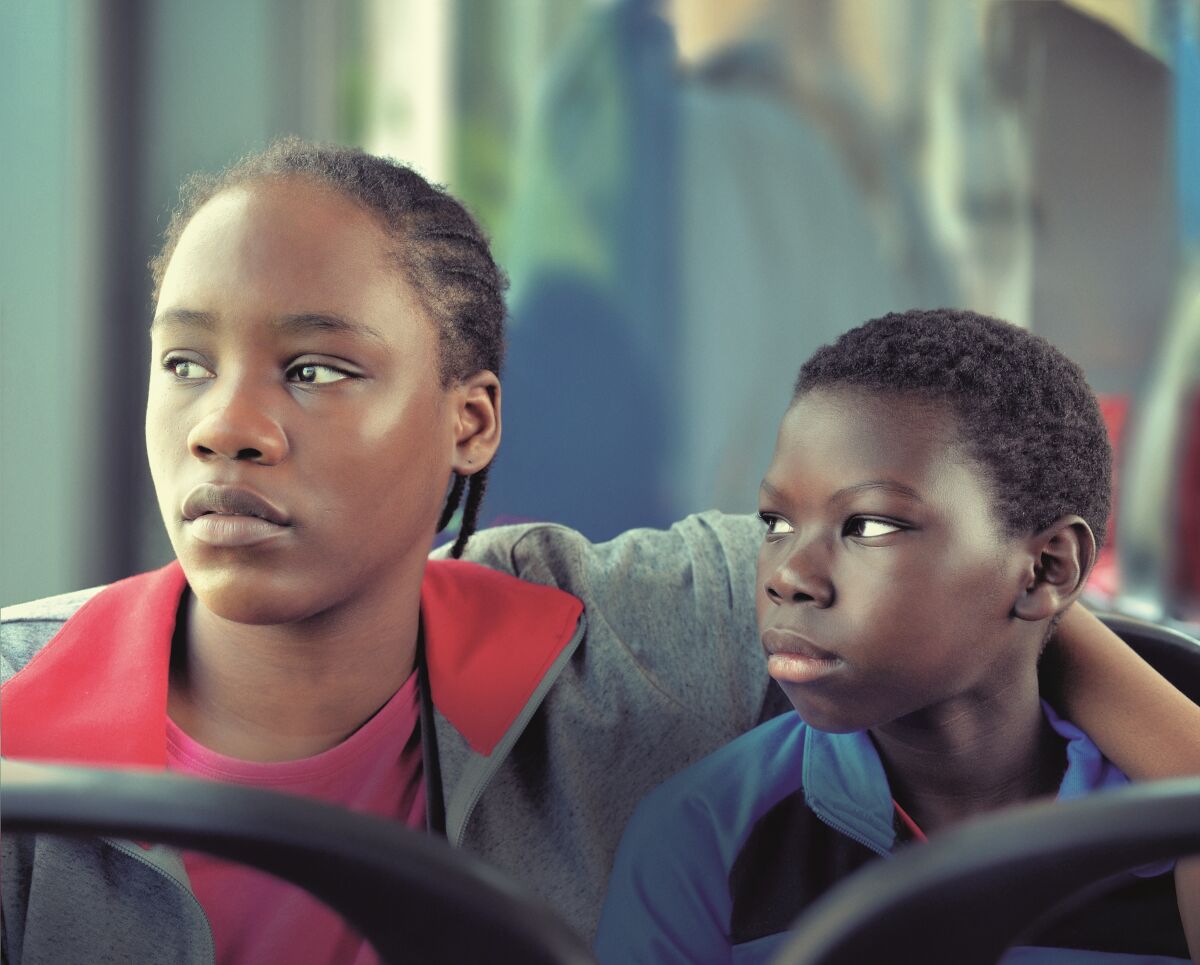 Special 75th Anniversary Prize
Who won — and should've won: Jean-Pierre and Luc Dardenne, "Tori and Lokita"
The festival often presents an anniversary award, usually as a way to throw some extra love to a veteran actor or filmmaker (past winners include Nicole Kidman and Gus Van Sant) without having to use up one of their main award slots. In this case, it allowed the jury to honor Belgium's Dardenne brothers, Jean-Pierre and Luc, for "Tori and Lokita," a wrenching immigrant drama that stands as their best work in nearly a decade. I'm generally opposed to consolation prizes, but if there had to be one, it made sense to bestow it on two filmmakers who have already been amply rewarded at Cannes (they've won two Palmes d'Or and a raft of other prizes) and who continue to work at an enviably high level.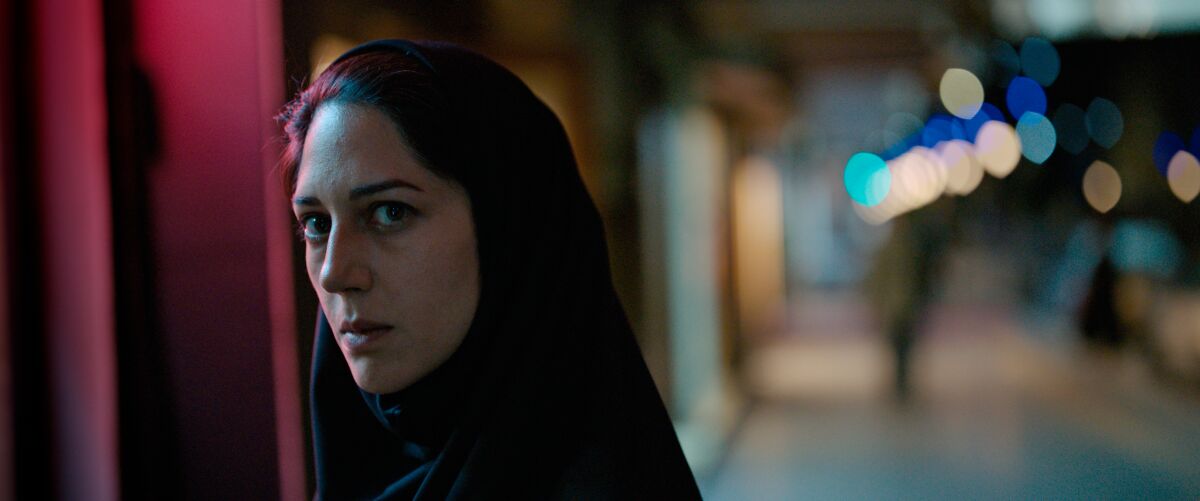 Actress
Who won: Zar Amir-Ebrahimi, "Holy Spider"
Ali Abbasi's bold but uneven follow-up to his well-received "Border" addresses the terrifying crimes of Saeed Hanaei, a serial killer who targeted female sex workers in the Iranian city of Mashhad in the early 2000s. The movie was one of the competition's more divisive entries, attacked by some as exploitative, dismissed by others as conventional and praised by others for its furious attack on systemic misogyny. As a determined journalist who finds herself tracking a killer, Amir-Ebrahimi is solid if workmanlike; there were stronger contenders for this particular prize, among them Tang Wei ("Decision to Leave"), Taraneh Alidoosti ("Leila's Brothers"), Michelle Williams ("Showing Up") and my own personal pick …
Who should've won: Dolly de Leon, "Triangle of Sadness"
The funniest and saddest notes in Östlund's movie are struck by De Leon's Abigail, who spends most of her days on her hands and knees cleaning a billion-dollar yacht, until she suddenly finds herself in a position to turn the tables. I won't spoil what comes next, suffice to say that De Leon's performance is revelatory in its layers of resentment, lust, satisfaction, rage and implacable despair.
Actor
Who won: Song Kang Ho, "Broker"
Song, though typically terrific in "Broker," is a bit of an odd choice to single out in a movie that's very much an ensemble effort. Still, I was relieved that the jury handed no more than an acting prize to this rare disappointment from the beloved Japanese auteur Hirokazu Kore-eda. In some ways, his tale of a makeshift Korean family trying to safeguard the future of an abandoned child consciously echoes elements from his superb 2018 Palme winner, "Shoplifters," but this time Kore-eda's mix of family comedy, road movie and social thriller steadfastly refuses to gel. Nor does it produce the kind of delicate yet overwhelming emotion achieved by his best work.
Who should've won: Pierfrancesco Favino, "Nostalgia," and Eden Dambrine, "Close" (tie)
If the jury could issue ties in two categories, I'm invoking my right to do the same. The two best male performances I saw in the competition were given by Favino, an Italian veteran ("The Traitor") who brings great soul and sensitivity to the role of a man confronting his past in Mario Martone's "Nostalgia," and Dambrine, a remarkable young discovery who carries almost every frame of "Close's" slowly escalating tragedy.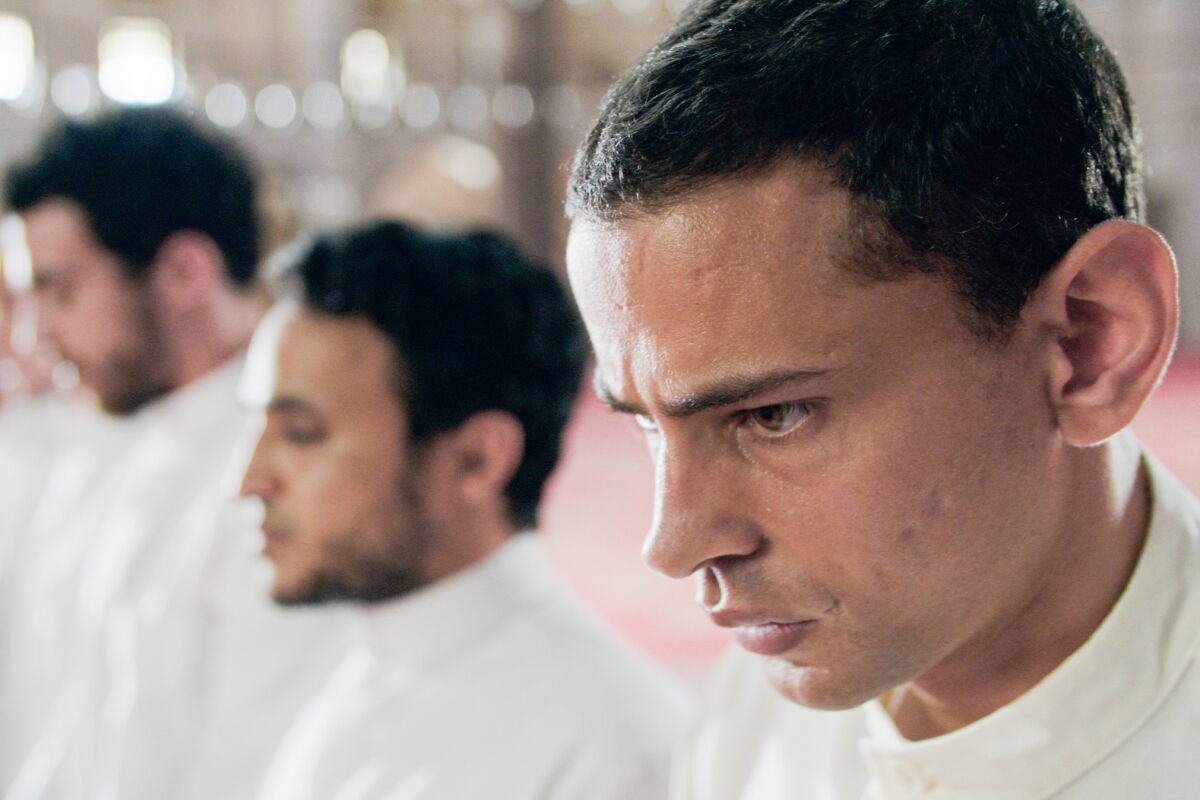 Screenplay
Who won: Tarik Saleh, "Boy From Heaven"
Saleh, a Swedish Egyptian filmmaker, directed as well as wrote this twistily plotted drama about a young student at Cairo's top religious school, where he finds himself trapped in a labyrinth of corruption stemming from the search for the country's next grand imam. "I consider myself a writer first," Saleh said in his acceptance speech, and this barbed, engrossing movie, with its tricky narrative reversals, certainly bears that out.
Who should've won: Kelly Reichardt and Jon Raymond, "Showing Up"
Perhaps the loosest, spryest, funniest movie in this year's competition opened up a brilliant new range of tones and themes for longtime writing partners Reichardt (who also directed the movie) and Raymond. Merging a rich, thorny character study, a tale of two frenemies, a dysfunctional family comedy and an immersive tour of the Portland, Ore., art scene, this forthcoming A24 release has many stealthy ambitions and nails every one of them.